THE SUPPLY CHAIN
An Italian, certified supply chain
THE SUPPLY CHAIN
ITALIAN CERTIFIED
Our legumes are products of certified 100% Italian controlled supply chain, a path that we monitor from the seedling - grown exclusively in Southern Italy (Apulia, Basilicata, and Sicily) all the way to the packaging. It is a guarantee of quality that Lofrese offers its customers.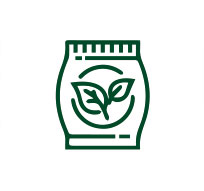 The Lofrese selection includes only the best certified organic varieties, grown without additives or pesticides and in full respect of the rhythms of nature.

The production of numerous varieties of cereals and legumes is cared for by the expert hands of farmers who have chosen to work their land completely respecting nature's rhythms, using crop rotation.

This allows us to guarantee the consumer a diversified offer containing the highest quality products on which scrupulous quality controls are carried out.
SUPPLY CHAIN AND PRODUCTION PROCESS