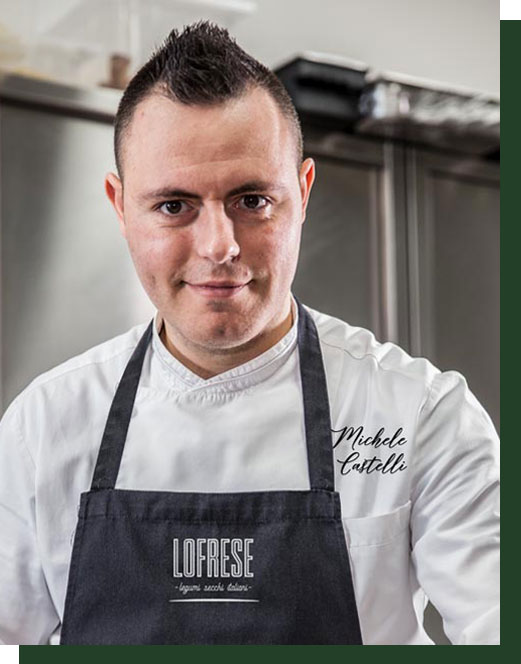 THE CHEF SUGGESTS
Michele Castelli
Executive Chef Dimora Ulmo - Matera

Born in Matera, he returned to his native land after 6 years at the "Osteria Francescana" and 2 years at the "Ristorante Italia" in Istanbul, both experiences with the Star Chef Massimo Bottura.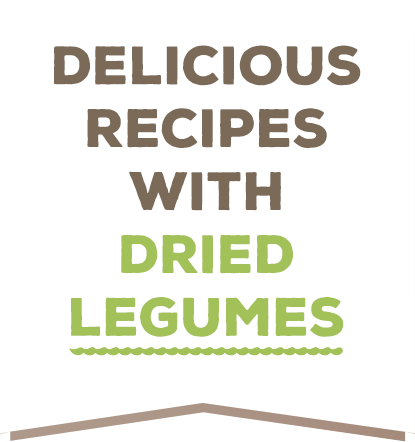 All the pleasure of the earth's produce in a few minutes,
right on your table
Low in fat and very rich in fibre, carbohydrates, and proteins, legumes are perfect in the kitchen if you want to play with texture, flavours, and combinations, giving free rein to your imagination.

Available in a wide variety of lines, from dried to the "Cottipronti", from shelled with the mixes with cereals, each Lofrese product guarantees not only a very high performance in terms of taste and organoleptic qualities but also great time-saving when cooking as only a few minutes are needed for them to be ready.

Everything has been designed to meet the increasingly fast needs of modern society, to facilitate the preparation of family meals, and to allow students and workers - who usually have short lunch breaks - to have a healthy diet without having to give up pleasure in their meal.